At the moment YouTube is doing a campaign called #DearMe in celebration of International Women's Day where you give advice to your younger self. I'm too much of a wuss to make videos of myself so I thought I'd do a blog post instead.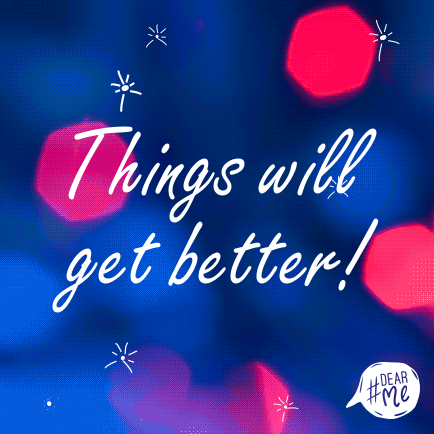 Dear Me – 15 years ago
Yes, you're the weird girl that lots of people like, but some people don't. Don't worry about them, they're not going to matter. Your friends will change and no, she isn't one of them any more no matter how much she tried to win back your friendship. People will like you for who you are and want to be around you because you encourage them to be the best version of themselves they can. That doesn't mean you can't sit on the internet all day or that you can't stay at home for the entire school holidays and forget where you took off your shoes at the start of them. You don't need to go out and do everything, there's nothing wrong with staying home and doing what you want to do.
Don't feel bad for sleeping in Modern History because you'll drop that class anyway and wonder how a teacher can make learning history so boring!
Mostly, don't be sad. Don't get so angry because no one sees that you're sad and yes, they probably would care if you weren't in the world any more.
Dear Me – 10 years ago
That boy isn't right for you. No matter what you do or try, he isn't going to change. No matter how much you want to help him. He just won't. I'm not sure I can emphasise this enough, when the alarm bells start ringing in your head, listen to them, because they're right. He's going to cost so much of your energy, your money, your time and he will take a lot of who you are until you're not sure if there is any of you left. Read up on emotional abuse and realise that not all abuse in relationships is physical. People can be manipulative and emotionally abusive too.
Dear Me – 5 years ago
Refer to the above. You haven't learnt your lesson yet, but you will. You will see that things can get better. You don't have to live the way you do and you deserve more. You can be around people that are interested in you for you. People that will encourage you to work out what you want to do and do them.. You might not have worked those things out yet, but that is ok too.
Just remember, you make things get better! It all starts with you.