I've seen people doing this linkup for a few months now and have finally decided to join in, if a little late (the start is the first Tuesday of the month). The linkup is to talk about your favourite thing/s for the previous month. If I make this a regular thing I'm going to have to start noting those things down :)
June was a busy, annoying and frustrating month. Mostly because of the high pressure at work to get a lot of things sorted for a July 1 deadline. My brain turned to mush and at some points I just wanted to hide in bed and not come out. The brain mush resulted in me leaving not 1, but 2 bags on the bus or bus stop (fortunately, Jarrod went and saved one of them for me) which will result in me having to pay to replace a library book. Apparently, someone wanted the bag and book more than they wanted to be a decent person and hand it in to the bus driver.
Because of this the month was a bit of a blur and the days and weeks all blended together but hopefully I can think of the things that made it better and easier to get through.
Frankie Says Relapse – Amazon
June was the month I received my first purchase from Fishpond and I was pretty surprised to see it arrive when it was meant to as when I bought the book in January from Abes Books I never saw it. Fortunately, with both purchases combined the book still cost me less than $15 with shipping.
Caitlin's life is not how she planned. Her health obsessed hubbie is more organic than orgasmic, her eight year old daughter wishes her mum was Britney Spears and her four year old son Frankie wants to be known as Daphne. On discovering her diary from 1984 Caitlin begins wondering what would have happened had she followed a different path and was still with her first love. As we dip in and out of the eighties via diary entries and memories we discover what changed Caitlin from fun loving teen to hard nosed cynic. Caitlin is also forced to confront her past and we are finally able to find the answer to the eternal question of 'what if?'
Initially I bought this book approximately 12 years ago at a random book sale and really enjoyed it. At that time (and others) I read a lot of books as a way to sometimes get away from the realities of life and this was one of the books that was able to transport me to its world. Unfortunately, it ended up with a cup of coke spilled on it and was never the same again. It is now out of print and my library doesn't have it so it has taken me this long to find a copy that I could buy and I enjoyed it as much as I had the first time around and would consider it one of my favourite light reads. Here's hoping it stays coke free!
Caffe Cherry Beans
The first time we went to Caffe Cherry Beans I was feeling pretty low, it was in the midst of all the brain mush and I was getting a bit angry about all the little things that weren't going quite right when I needed them to all be going right. Jarrod suggested we go and eat somewhere new so I could have a post for the blog and Caffe Cherry Beans is where we ended up.
It was very busy but we got one of the last few tables and when I took the first sip of frappe I relaxed a little as it's tastiness hit me. We've been back a few times since the first visit and all of the food has been tasty and with massive serves.. plus one night we went for dinner and got a free waffle! This place perked me up when I was feeling low so I'm glad I agreed to go.
New stuff
I got a few new things in June and I enjoyed receiving them immensely.. even if I did buy them all for myself!
My Splendies subscription box! Who knew it would be so much fun getting new underwear. I received 2 boxes in June and while some of the underwear isn't a style I'd normally wear (and some of it doesn't fit, yet) it's good to receive something different and try styles I hadn't considered before. I should be receiving another box in July and then I'll probably suspend it because I really don't need more than 10 new pairs of underwear!
I also bought 2 new satchel bags. My old one was starting to fray and although I like it a lot I was concerned one day it was going to break (it happened to a previous bag that just happened to have Jarrod's Macbook Pro in it when it hit the ground.. fortunately the laptop was fine!) so went on a hunt to find a new one. In the end ebay had what I wanted.. it can be very hard to find a decent satchel at a good price apparently.. especially when shopping for women. I ended up looking in 'mens bags' to find what I wanted.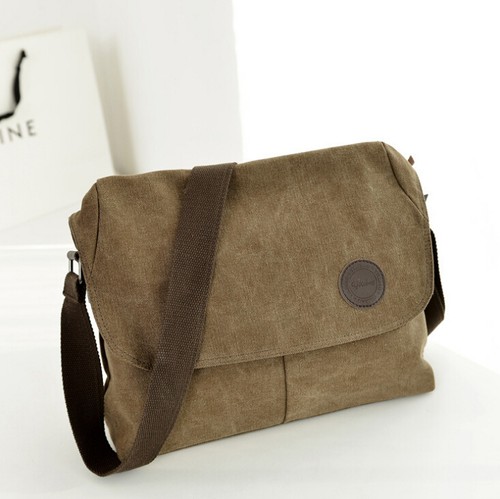 It's a really good size! Sort of perfect and is a structured shape. I recently moved location for work and now have to spend more time on my commute and this bag fits everything I need in it really well. I'm considering buying a few more for the future!
I also decided to get something a bit quirky that I had seen around. The 2D drawing style bag! It's so cool to look at but not overly practical to put things in. I haven't used it much yet because there isn't a huge amount of room in it but I hope to get more use out of it in the future.
And those were my favourite things! I'm hoping I'll have a few more things to share for July and August is my birthday month so hopefully it is even more awesome! :)